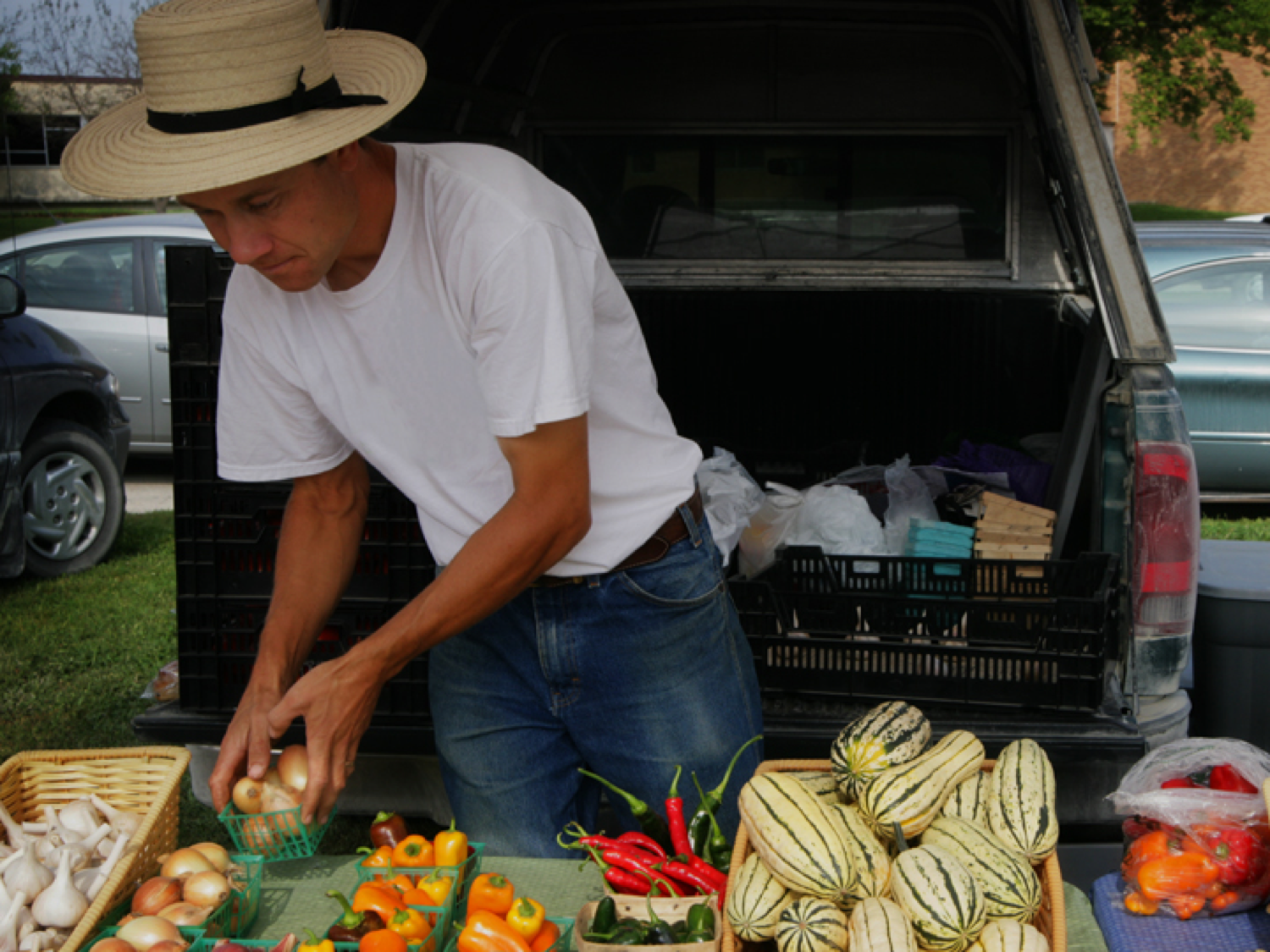 Farmers markets are usually seen as places where creations are shared: market visitors come to buy the produce, crafts, and food products which have already been produced by the vendors. But as any market manager knows, farmers markets are places where creation happens. Farmers markets are like "local gardens", small plots of land which grow and regenerate the community around them. We at Farm 2 Facts would like to present Hope and Main's Schoolyard Market as a shining example of how farmers markets contribute to their communities.
Hope and Main (H&M) is a kitchen incubator, or a business incubator for food businesses. H&M provides facilities and training for local food startups, providing them a low-risk opportunity to develop and scale their business without taking on huge debts.
The Schoolyard Market is designed to grow local businesses. Throughout 2019, Schoolyard Market hosted 58 local businesses, 62% of them being member businesses of Hope and Main. The farmers market gathers local businesses into a single space, where community members who may not have visited all the businesses individually can experience the full local food scene in a micro-economy. Though the market helps raise awareness of all participating businesses, this benefit is crucial for starting businesses like the ones under H&M. In 2019, 24% of the participating businesses had started under a year ago. The Schoolyard Market helps new businesses get feedback on their products, which is especially important because it can be difficult for these businesses to get into traditional farmers markets and stores.
Businesses are not the only community organizations being supported by the market. The Schoolyard Market hosted 9 community nonprofits, including Save the Bay, University of RI's Water Quality Program, and the SNAP Outreach Project.
The growth is not taking place behind the scenes, or only through revenue figures. Compared to grocery stores, farmers markets have the unique ability to show the face of the community.
The Schoolyard Market's support of emerging businesses leads to remarkable diversity in vendors. Over half of the participating businesses were 100% women-owned, and 41% were owned by people of color. Almost half of the businesses were owned by people under 35. At diverse markets, community members can tangibly see the new wave in food businesses, and feel inspired and comforted that their food is being provided by someone who looks like them.
Because the market is an event and not just a place to shop, farmers markets attract a variety of community members. Over 6,000 people from 30 different cities visited the Schoolyard Market throughout the season. Though the Schoolyard Market always hosts live music, this year the Market was able to book national acts through the partnership with Common Fence Music. The Schoolyard Market hosted over 26 different demos, workshops, and kids activities, including cooking classes, taste tests, and scavenger hunts. These programs offer ways to interact with sustainable and healthy eating without the expensive, inaccessible associations usually attached to it. Because over 58% of the customers at the market were low-income, SNAP-eligible community members, Schoolyard Market's top priority was to provide accessibility. The Market also gave out 63 Free Lunches to kids, thanks to the aid of the city and state government.
In case you'd like to learn more about the accomplishments of the Schoolyard Market in 2019, we've attached their full report at the bottom of the page. The market was able to showcase their multi-faceted achievements by collecting data with Farm 2 Facts.
If you'd like to learn more about the unique ways that your market grows your community, please contact us at info@farm2facts.org!
BuyLocal
Community Building
CommunityGardens
Farmers Markets
LocalBusinesses
LocalGardens
MarketGrowth
SchoolyardMarket