Unlock your market's tangible value in your community
Farm 2 Facts (F2F) is an online toolkit that empowers individual markets and market organizations through proven data collection strategies, actionable interpretation information, and customizable reports. Using F2F, you develop specific knowledge about your market that enhances your internal decision-making and external communication activities with partners, sponsors, and the public.
ECONOMIC IMPACT
SOCIAL IMPACT
ECOLOGICAL IMPACT
We tested F2F in seven states. It works.
JUST 3 STEPS TO VALUABLE MARKET DATA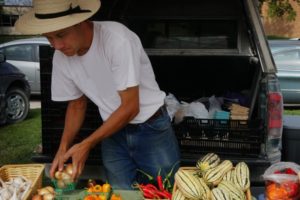 Step 1:
Select Your Metrics
Farm 2 Facts users begin by selecting from over 25 metrics, giving you the power to emphasize what matters to you most about your market. Whether you decide to measure average visitors per day, total dollar amount of SNAP sales, or boosts to local businesses on market days, we have something for you. Our metrics are always being updated to fit USDA and other foundation requirements.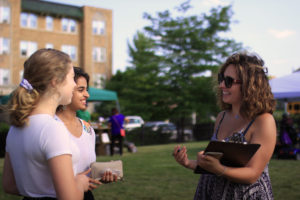 Step 2:
Collect Data
Become a true analyst by using Farm 2 Fact's reliable data collection methods. Through the use of over 10 instruments such as vendor applications and visitor surveys, as well as detailed guidelines on how to use each tool, we make sure you and your team can collect useful data fast. Whether you know it or not, you're already collecting data; we're just showing you how to leverage it.
Step 3:
Communicate Findings
Now that you've collected your data, you get to see your hard work pay off. Our Analyze Data function instantly reports your numbers, allowing you to visualize data points like estimated attendance and number of total SNAP users. Then, choose your favorite statistics to generate attractive reports, perfect for presenting to stakeholders and proving how your market benefits your community.
WHAT OUR CUSTOMERS ARE SAYING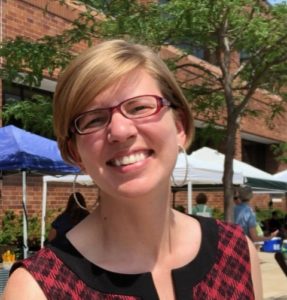 Working with F2F has given us access to reliable statistical analysis of our market; something that would be unrealistic on our standard operating budget. The process initially appeared daunting, but the team assisted us with recording information and even did a site visit to help ensure clean data. The researchers were receptive to feedback and found ways to modify their approach to meet our needs. The insights gained have helped us in writing grants, recognizing areas where we can improve, and responding to concerns from customers, vendors and local business owners."
-Dusty Krikau, Fond du Lac Farmers Market in Fond du Lac, WI
START GROWING YOUR
MARKET WITH US.
F2F can help your market or market organization collect and report the data that helps you make decisions. Signing up is simple, and you can start using F2F and getting our technical assistance right away.