Unlock your market's potential
Farm 2 Facts (F2F) is an online farmers market data collection toolkit backed by the University of Wisconsin-Madison that empowers individual markets and market organizations through proven data collection strategies, actionable data analysis, and customizable reports with infographics. Using F2F, you develop specific knowledge about your market that enhances your decision-making and communication activities with partners, sponsors, and the public. Our program measures 3 important impacts your market can have on your community: 
ECONOMIC IMPACT
SOCIAL IMPACT
ECOLOGICAL IMPACT
We tested F2F in seven states. It works.
GROW YOUR MARKET WITH US.
Farm 2 Facts helps your market or market organization collect and report the data that helps you make decisions and secure funding. Farmers market data collection can be simple. Sign up to immediately receive access to F2F and our technical support.
GAIN THE POWER OF DATA IN 3 STEPS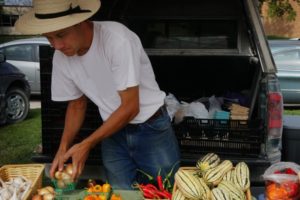 Step 1:
Select Your Metrics
Farm 2 Facts offers over 25 metrics and 100 submetrics, so you can highlight what matters about your market. We measure the human aspects of your market, from market programs, to SNAP/WIC dollars, to vendor demographics. Our metrics are updated for USDA requirements.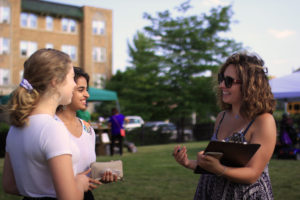 Step 2:
Collect Reliable Data
F2F's methods allow you to integrate data collection into your usual market activities. Whether you know it or not, you're already collecting data; we just help you leverage it. Our step-by-step guidelines and constant technical troubleshooting make it easy to collect statistically reliable data.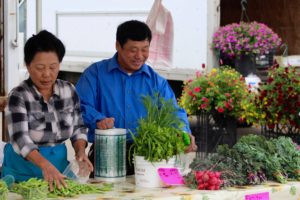 Step 3:
Utilize your results
F2F automatically performs data analyses on your collected data to quantify your market's economic, social, and ecological impact on your community. You can choose your favorite statistics to generate infographic reports, perfect to present to stakeholders and funders.
WHAT OUR CUSTOMERS ARE SAYING