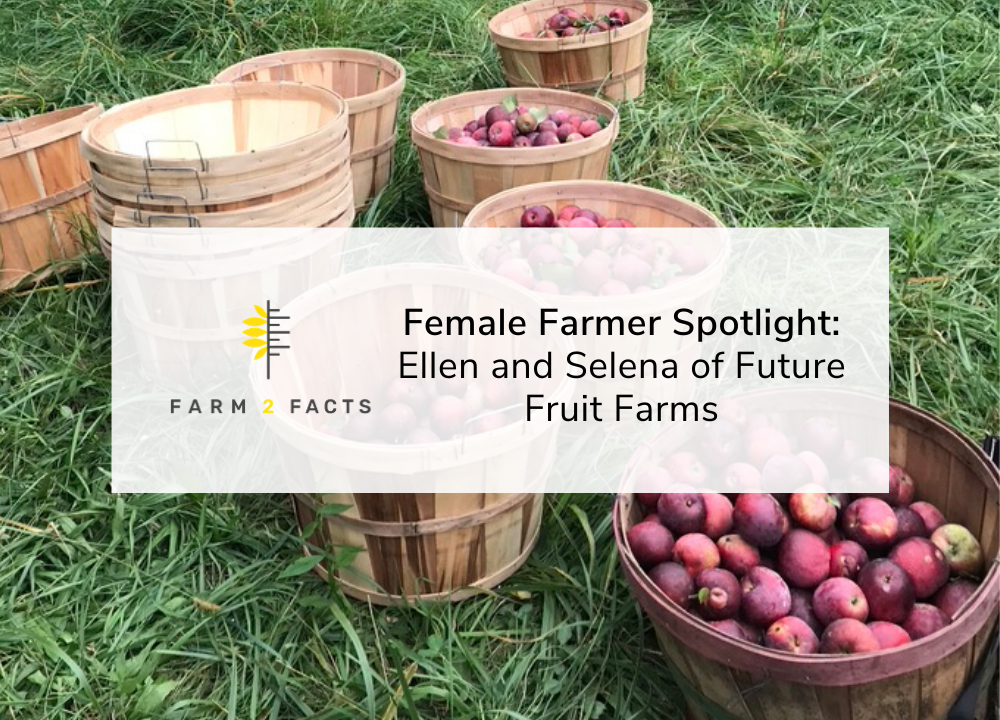 Future Fruit Farms, in Ridgeway, WI, is owned and operated by Ellen and Selena, a mother and daughter duo. Ellen started the farm with her husband Bob back when they were young, and they raised Selena on the farm. Bob and Ellen were young starving artists at the time, Bob painting agricultural scenes and Ellen performing dance. The house that they built on the farm was where they grew their family of three.
The family spent every winter of Selena's young life working agriculture in Jamaica. The orchard, now 38 years old, required less work in the winter and allowed the family to escape the midwestern frigid weather for Jamaica.
Now and always, sustainable practices are of utmost importance at the farm. These apples and pears look nothing like grocery store items; they are much smaller with many "deformities". Ellen and Selena love misshapen fruit, and so do their customers. They form relationships with their farmers market regulars and speak of these customers as being "food educated". They always say that these people are the best ones because all people should know that some misshaping or spots on apples are completely okay to eat. The practices of permaculture used here allow for minimization of disease and destruction.
The first day that I arrived at Future Fruit farms, I was filled with a sense of awe of the sprawling orchards with bounds of apple and pear trees. This fruit is unlike anything I have ever tasted. Ellen wanted to grow apples and pears like this because it is the fruit that she grew up eating. Working at the farmers market, Ellen emphasizes again and again, "wait 'til you taste our fruit!" in every customer interaction. These sustainable practices used on Future Fruit Farms allow for the rich flavor to come through the fruit.
Antique varieties of fruit are what makes Future Fruit Farms unique. You won't find any red delicious or granny smith apples here; but you will find fruit with names like "Harrow Delight", "Turley Winesap", and "Mutsu".
Ellen and Selena emphasize that nothing goes to waste at the farm. The fruit that cannot be sold whole is processed into ciders, butters, and pastries, and even the most rotten and infected fruit is used in their organic compost to feed their trees.
Selena and Ellen are battling the detriments of global warming on their orchard and struggling with weather extremes. These exacerbate and spread more diseases among the fruit, bring brutal winds which blow the fruit off of the trees, and make the orchard face more extreme heat and cold days, which dramatically accelerate or stunt the growth of the fruit.
However difficult the circumstances presented by Ellen and Selena, their love and passion for their orchard endures. Selena says, "we care for each of our trees as if they were our children." The love for the orchard is abundant in these women. Making a life out of developing a farm and living on the farmland has fostered a rich and deep love for both the fruit and the farm.
Female Farmer
Future Fruit Farms
Orchard
Relationships