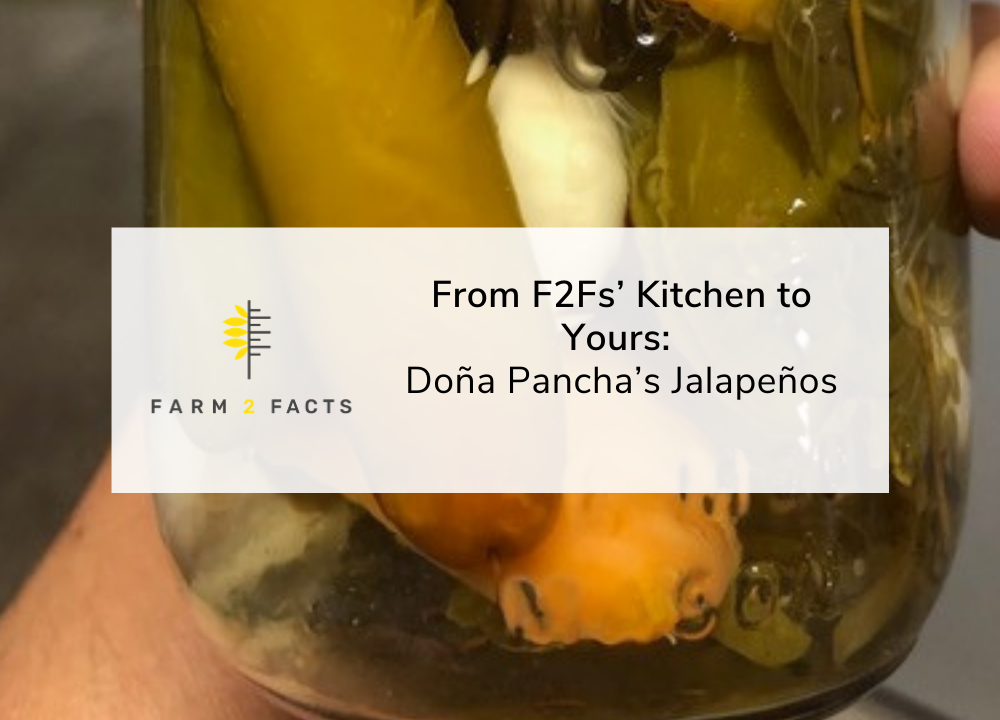 As the farmers market season comes to a close, enjoy your harvests well into the winter by pickling and preserving. Topping sandwiches, soups, or other heavy winter meals with pickled jalapeños, carrots, onions, radishes or any other vegetables you have on hand add brightness reminiscent of summertime harvests year-round!
Ingredients (makes a pint jar – I usually make a quart jar by doubling everything):
5-6 jalapeños
4 stubby carrots (1-2" long) or one large carrot
5-6 garlic cloves
4-5 marble-sized or bunching onions/1 medium white onion, cut into 1" pieces
Salt
Water
White vinegar
1-2 sprigs of oregano
Extra virgin olive oil
1 pint jar
Soak jalapeños and carrots (sliced into smaller pieces if needed) in saltwater bath (should taste like the ocean) overnight. Do not discard brine.
Bring equal parts brine water and vinegar to a boil, reduce to simmer, and simmer brined carrots for 3 minutes.
Add jalapenos, garlic, and onions. Simmer another 3 minutes. In final minute, add oregano sprigs.
Remove from heat. Fill jar with jalapeños, carrots, garlic, onions from solution and then fill the jar(s) with vinegar/brine solution. Top jars with a splash of extra virgin olive oil.
Top off jars with simmering liquid if there is space left in the jars.
Store for one month and enjoy!
Refrigerate after opening!