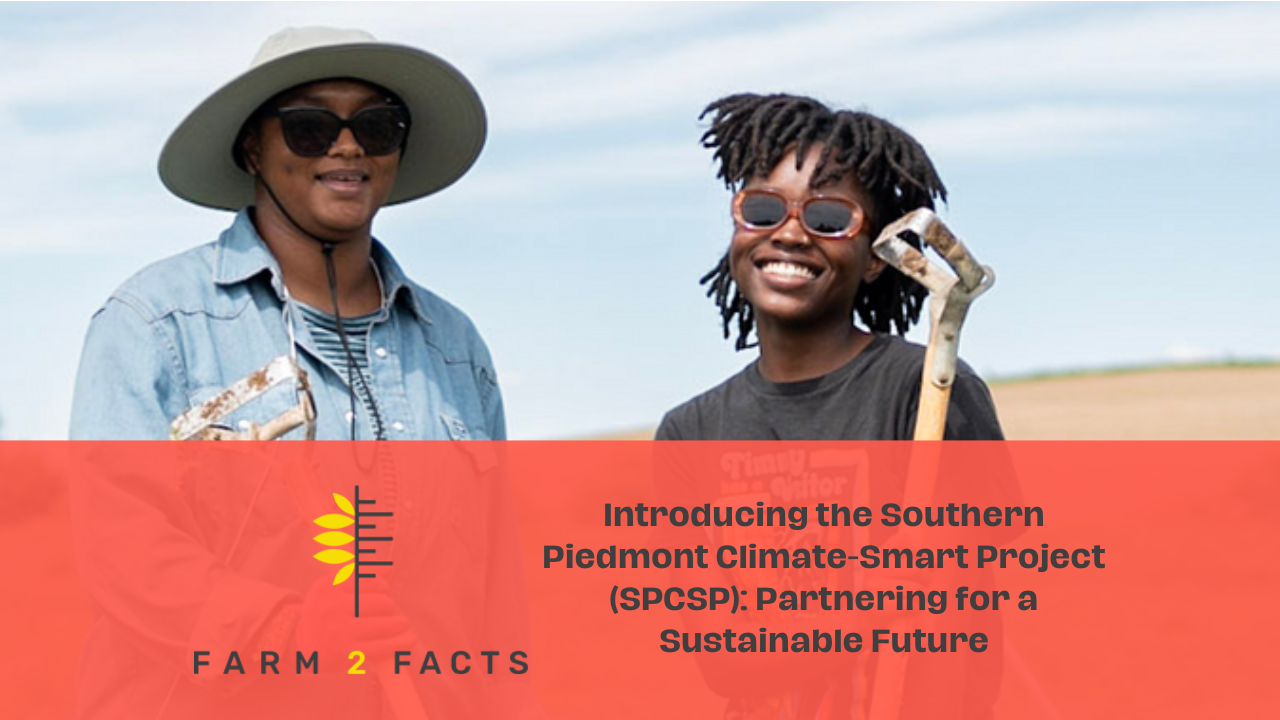 Written by 'Yemi Iledare
Rodale Institute in partnership with the University of Wisconsin-Madison Farm 2 Facts, Soil Health Institute, Carolina Farm Stewardship Association, Georgia Organics, Virginia Association for Biological Farming, Emory University, Clemson University, University of Georgia, University of Tennessee, NC State University, and North Carolina Agricultural and Technical State University is embarking on a transformative journey with vegetable farmers and farmers markets in the Southern Piedmont. The mission is to drive the adoption of climate-smart farming practices and create new avenues for marketing climate-smart commodities. 
Named "Quantifying the Potential to Reduce Greenhouse Gas Emissions and Increase Carbon Sequestration by Growing and Marketing Climate-Smart Commodities in the Southern Piedmont," this initiative is part of a historic multibillion-dollar investment by the United States Department for Agriculture (USDA). The project aims to analyze the impact of implementing cover crops in vegetable rotations on greenhouse gas emissions, soil health, economics, and social dynamics. Through rigorous monitoring and data collection, farmers will be empowered to leverage carbon market programs and cultivate a better understanding of how they can be environmentally responsible stewards of their land and communities.
The project will provide valuable recommendations to the USDA to support farmers' transition economically and socially to climate-smart agriculture. 
The project focuses on collaborating with both organic and conventional diverse vegetable farmers in the Southern Piedmont through an enhanced incentives program. Farmers will be encouraged to integrate cover crops into their rotation. The comprehensive study will evaluate the benefits of using cover crops, considering factors such as greenhouse gas emissions, soil health, economic implications, and social barriers.
The findings will support farmers to make informed decisions and participate effectively in carbon market programs. Furthermore, the project will liaise with Southern Piedmont farmers markets to broaden the market for climate-smart commodities in the Southeast. 
Farm 2 Facts is looking forward to this opportunity to work with many farms and markets in the Southern Piedmont Region, focusing on providing technical support to small-scale underserved vegetable farmers and supporting market development. 
To learn more about this historic project visit, https://rodaleinstitute.org/science/southern-piedmont-climate-smart-project/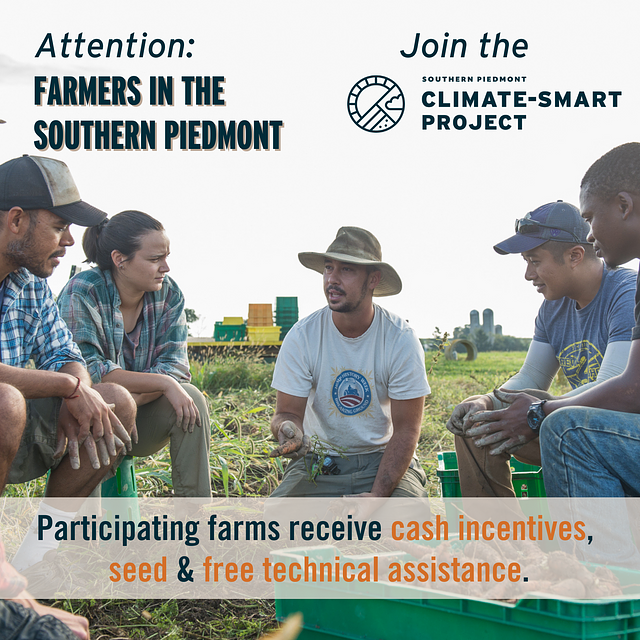 Opportunities for Farmers and Farmers Markets: 
We invite diverse vegetable farmers and farmers' markets in the Southern Piedmont region to join hands with us in this groundbreaking endeavor. The project offers financial incentives for selected participants. Farmers opting to partner with us will commit to following a prescribed planting and cover cropping rotation, providing essential data through a dedicated phone application, attending project training events, and granting access to enrolled acres for data collection.  
Additionally, they may benefit from various incentives, including cash rewards, seed provisions, technical assistance, and equipment. Farmers markets can also actively participate in this program by assisting with data collection and outreach efforts. Market managers will receive financial assistance and contribute to a more sustainable agricultural landscape. 
Enhanced Incentives Program: 
The project's Enhanced Incentives Program offers substantial benefits to farmers, including cash incentives per acreage, reimbursement for inputs, participation in focus groups, and provisions of seeds and equipment. These incentives are aimed at facilitating the adoption of climate-smart agricultural practices, supporting farmers in their journey towards sustainability. 
We are excited about the potential of the Southern Piedmont Climate-Smart Project to transform agriculture in the region. By encouraging climate-smart practices and expanding markets for climate-smart commodities, we hope to contribute to a more sustainable and resilient agricultural future. 
To express your interest and learn more about this innovative initiative, please complete the Climate-Smart Farmers Market Participation Application or the Climate-Smart Commodity Marketing Program Application. You can also learn more about this program by visiting Farm2facts.org today. We will keep you updated on all our social media handles. Your involvement could be a crucial step towards a more sustainable and climate-smart future. Thank you for your consideration!
Climate Smart Agriculture
Southern Piedmont Project
Sustainable agriculture