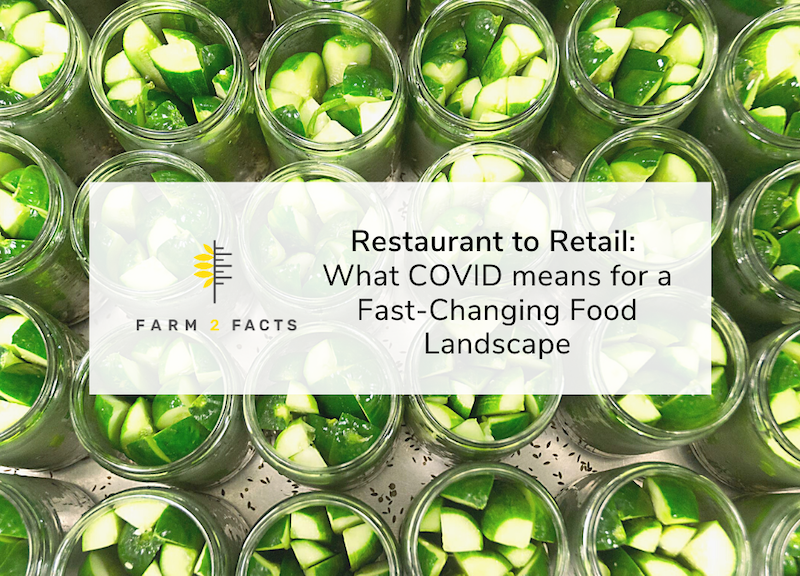 As farmers market managers, food business owners, and other creatives who are passionate about food, you are no stranger to the limitations COVID-19 has imposed on the distribution and consumption of food products. In particular, restaurants have had to deal with capacity limitations and decreased demand as customers have stayed at home.
Many restaurants and other food businesses have shifted to e-commerce for the first time to deal with this new food landscape.
We reached out to our partner Hope & Main, a food businesses incubator in Rhode Island, to see how they were supporting restaurants during this time of transition.
If you are a vendor at a farmers market that's transitioned to e-commerce, you may have heard of WhatsGood, an online shopping platform for local food. Ali Montagnon, the marketing manager of Hope & Main, expressed that businesses that usually sold at Hope & Main's farmers market were just learning to adapt: "A lot of people are still just figuring out how to sell online… Some sell through WhatsGood and that's the only sales that they're making right now. So everybody's all over the place, there's really no good model to kind of go on."
Recognizing that struggles to transition to COVID-friendly products weren't just limited to their member businesses, Hope and Main decided to extend their services to restaurants across the state. In 2021, Hope & Main will be launching a new initiative called Dish Up RI, under the support of Rhode Island Commerce. Under this initiative, participating restaurants will have access to local experts from their area who can provide technical assistance, as well as Hope & Main's core incubation team. Restaurants can create retail products from signature sauces or spreads, baked goods, or even frozen versions of meals that might have been enjoyed indoors before COVID.
A diversity of restaurants, from established businesses that have been passed down for generations, to small joints that have only been around for a few years, have had to endure this transition. Ali confided, "It's a very big challenge. I mean, taking someone who's used to making dinner for hundreds of people in a night and asking them to stand in the kitchen and bottle barbecue sauce is a different expectation… It's not the same culinary culture and they're getting used to it all."
No matter what your role is in the local food community, we are all developing new skills as we learn to adapt to a changing environment. Like Hope & Main and the participating Dish Up RI restaurants, we are also pushed to build new relationships and support networks. If you are a food business owner or market manager who has dealt with the transition to online retail, we welcome you to share your story on the Farm 2 Facts Facebook.
COVID
COVID19
eCommerce
FoodLandscape
OnlineFarmersMarket