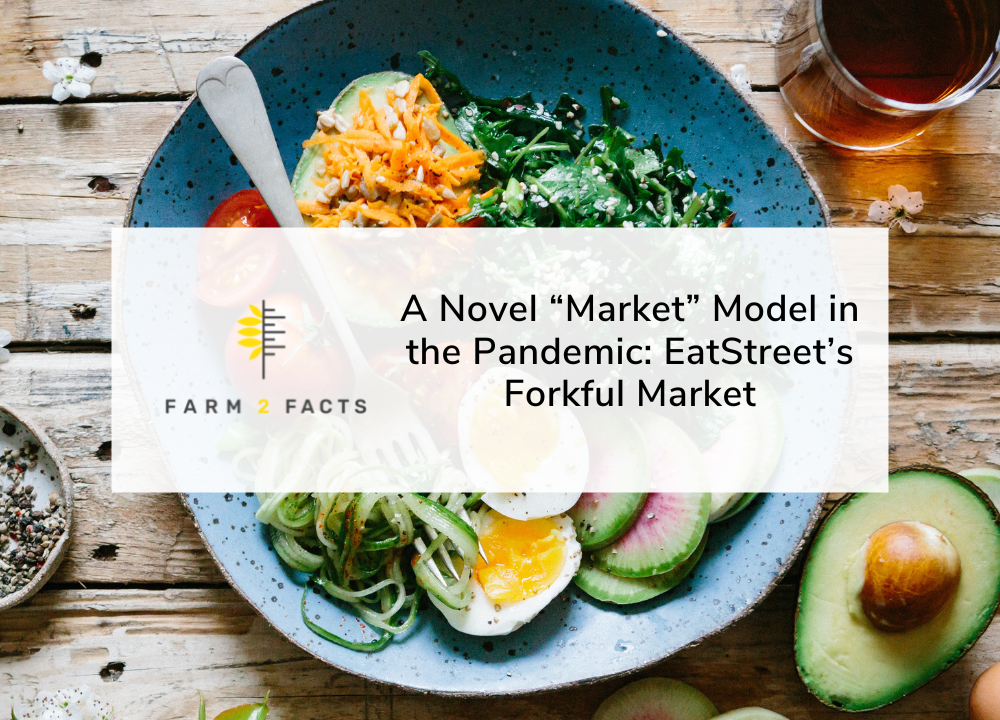 By Anna Feldman
The COVID-19 pandemic has fundamentally changed the way we do almost everything, from going to work to taking a plane. One of the main adjustments is that many functions that used to be done in-person have gone online. For some farmers markets, standard practices like customers picking up produce to inspect it and sampling food seem like a thing of the past. Instead, many markets have transitioned (temporarily or permanently) to "ghost markets" where customers order products online as we described in a previous blog. Other food distribution systems like grocery stores and restaurants, too, have gone virtual. Recently, the food delivery company EatStreet (based in Madison, Wisconsin) opened Forkful Market, a combined convenience store and three ghost kitchen-style restaurants.
Forkful Market, located in the heart of Madison's downtown, does not have a seating or browsing area- only a pick-up window to get products.The market features basics with limited options including specialties from local businesses such as Sassy Cow Dairy based in Columbus, WI, and Bagels Forever based in Madison. The three ghost kitchens in the Forkful Market are Boxcar Birria Tacos, Papa di Parma, and Clover Grains + Greens. They are managed by the director of operations Shanna Pacifico and executive chef Jeff Orr. Clearly, going online does not mean delocalizing food options.
This market model reduces the personal aspect of going to a market, but provides safety and convenience. These new market models do not share the same capacity for building community as a classic farmer's market would. You can't run into your friend browsing the Forkful Market webpage in the way that you could when browsing the produce aisle at the grocery store. On the other hand, you also risk less potential exposure to viruses and get to enjoy your favorite locally-made bagel. We are excited to continue to see all of the innovative ways that people are finding to help local foods get to consumer's kitchens.
Most of the information on the Forkful Market was provided by this wonderful article in the Madison-based news organization, The Capital Times.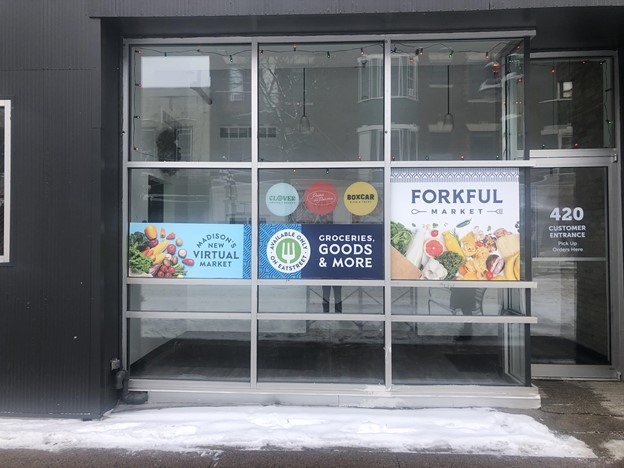 Forkful Market storefront on State Street in Madison