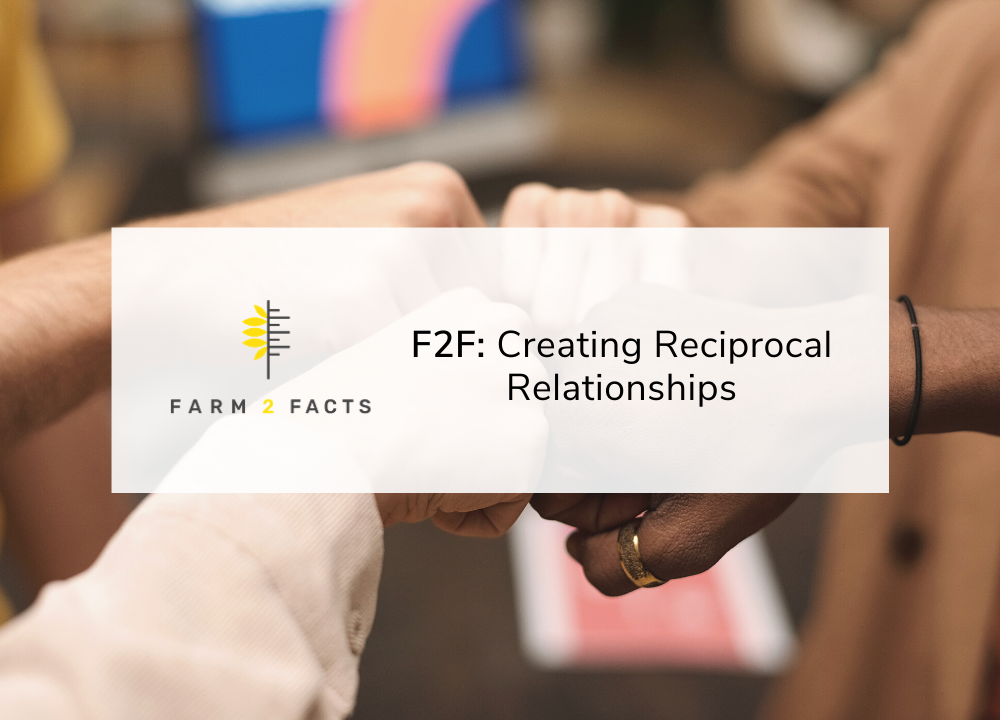 As multifunctional hubs of local food economies and public activity, farmers markets impart diverse impacts on their surrounding communities. In response to new research on farmers markets, as well as desires of market managers to better use data to inform business decisions, the Farm 2 Facts data collection toolkit was created by University of Wisconsin–Madison to measure the economic, social, and ecological impacts of farmers markets. Individual markets, market organizations, and local governments use farmers markets as means of achieving differing goals, and Farm 2 Facts has adapted throughout the years to measure and support these goals.
The F2F tools are administered at Kaufman Lab within UW-Madison as part of the public service mission of the University known as the Wisconsin Idea. Initially F2F was oriented to data collection, analyses, and reporting. The only consulting service available was for custom economic analyses. Today the toolkit has expanded to include data collection processes for both paper-based and web-based data collection, the ability to compare metrics within and between markets over time, customizable infographics, grant or report writing, and marketing support for markets and market organizations.
The boundaries of F2F as a service are permeable and increasingly wide, as F2F is a program born from a research lab with a wide range of expertise among the concurrent F2F employees/Kaufman Lab members. F2F member markets and market organizations are often the initiators as well as the beta testers of new metrics.
These services won immediate interest in the U.S. and Canada and F2F became a subcontractor on a number of grant awards. Since its development, F2F has expanded its reach beyond Wisconsin to twelve states in the U.S. and one Canadian province. Over time, the F2F toolkit and team has grown to provide customized marketing support, custom data analysis, custom metric creation, support in market design and place-making for cities and towns, as well as continued scientific development, policy work, and specialized data collection to support the local food sector and farmers markets in particular. In short, F2F is now a one stop shop for many types of needs market managers have.
Individual markets are often important elements of a small-town downtown or an urban neighborhood. Markets can act as focal points for local food, where other food organizations and programs gain visibility. More generally, markets are public gathering spaces serving the unique interests of each community. Market organizations play an important role in coordinating farmers markets and advancing larger-scale food security, economic development, and sustainability goals within a city or region. Due to their wide range of possible purposes, flexibility and close relationships with the markets are necessary when attempting to measure markets' impacts. This flexibility includes recreating aspects of the F2F software, as well as looking beyond the software when conducting evaluation.
Farm 2 Facts' flexible tools, stable partnerships, and orientation to citizen science produces reciprocal relationships that enable new capabilities in managers, broadens the capacities of F2F, and extends the use of F2F software to related purposes. As Farm 2 Facts has extended its reach, so too have our member markets, and we are excited to continue to grow together.
DataCollection
F2F
KaufmanLab
UWMadison