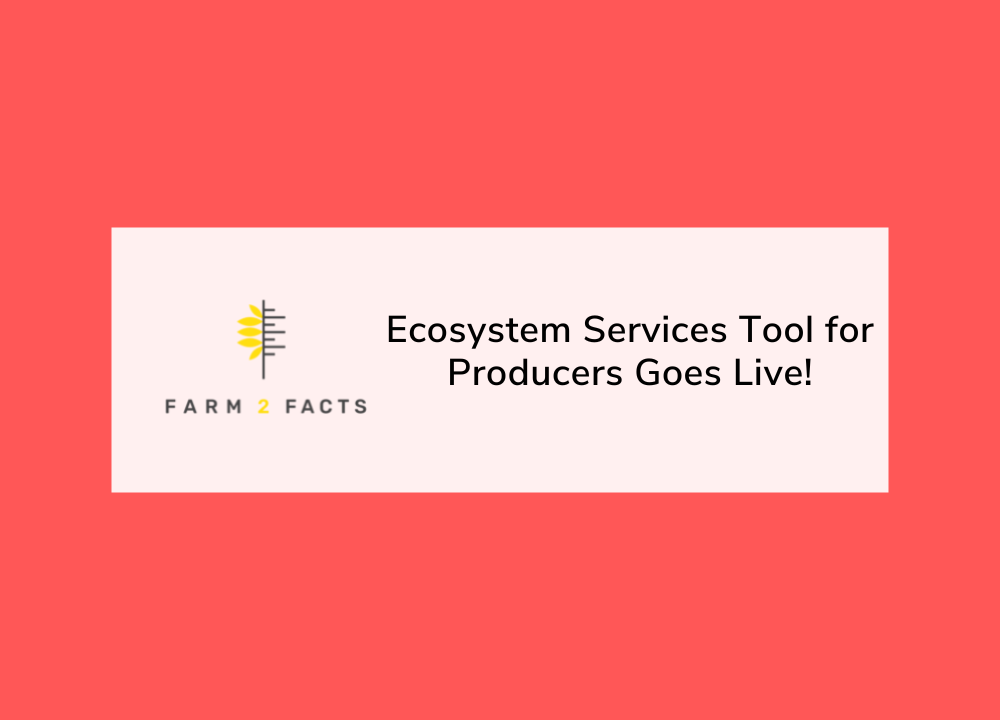 Want to track and market your operation's positive environmental and climate impacts?
Farm 2 Facts has a brand new Ecosystem Services tool available for free in English and Spanish.
Farm 2 Facts is a nonprofit from the University of Wisconsin that helps producers and farmers markets succeed by collecting meaningful data that can be used to tell their stories of community and economic impacts. We've been working closely with farmers, ranchers, and other experts across the US to create a streamlined Ecosystem Services tool that collects data about a farm's environmental impacts, including the ways they're working to reduce climate change.
The Ecosystem Services tool translates data into customizable marketing materials that direct-market producers can use to tell the story of how their practices benefit the natural environment while feeding our communities. Through a 15-minute assessment, the tool asks producers about six key areas of practice: soil health, biodiversity, livestock, infrastructure, alternative power, and transportation. Producers can track their responses from year to year to benchmark and build on their improvements.
Farm 2 Facts also offers a comprehensive suite of reporting metrics suitable for farmers markets looking to use data to more effectively market their story to their community and complete grant applications and reports. For more information on becoming a member and gaining full access to Farm 2 Facts' services, please visit farm2facts.org or contact us at info@farm2facts.org. With the Ecosystem Services tool, Farm 2 Facts member markets can now aggregate their vendors' responses to showcase their markets' collective positive environmental impacts. The Farm 2 Facts team is happy to help produce custom reports for member farmers and markets.
Access the Ecosystem Services tool, free of cost in English and Spanish, today!
Thank you to all the hardworking producers for the myriad ways your agricultural operations are benefiting natural ecosystems. We are honored to help you communicate these vital impacts.