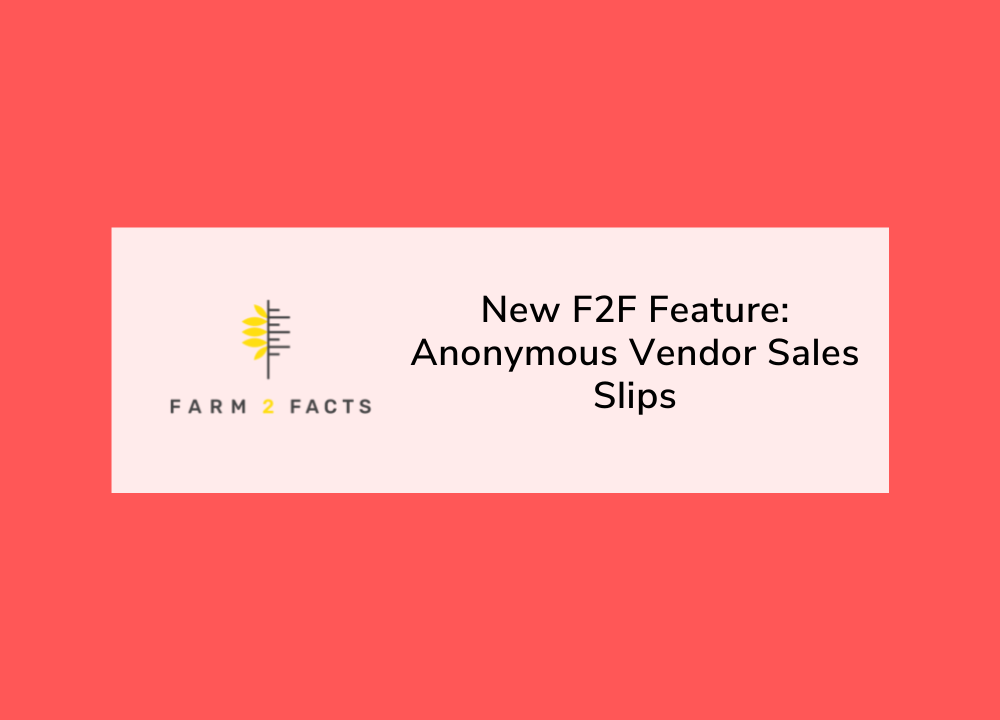 Farm 2 Facts now has an anonymous vendor sales slips feature! This new feature will make it easier for your vendors to submit sales.
Step 1: Go into your Farm 2 Facts market profile.
Step 2: Go to collect data and select vendor sales slips.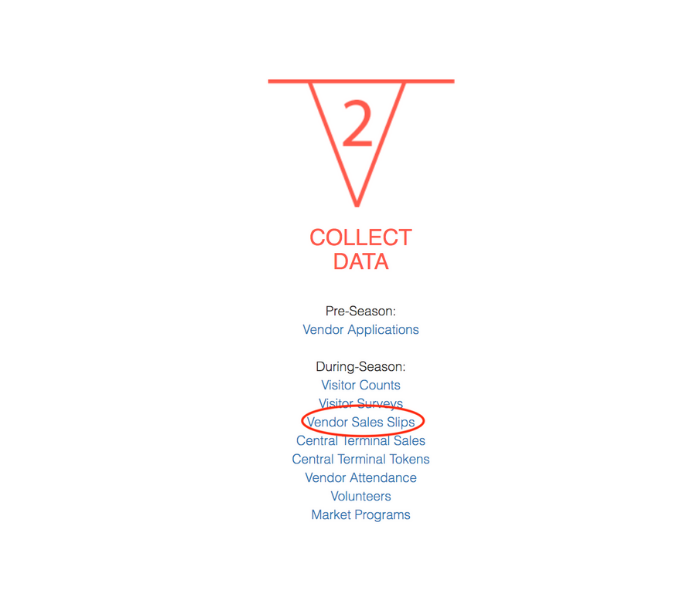 Step 3: Under the online vendor sales slip form, select the copy form link, and send the link to your vendors each week.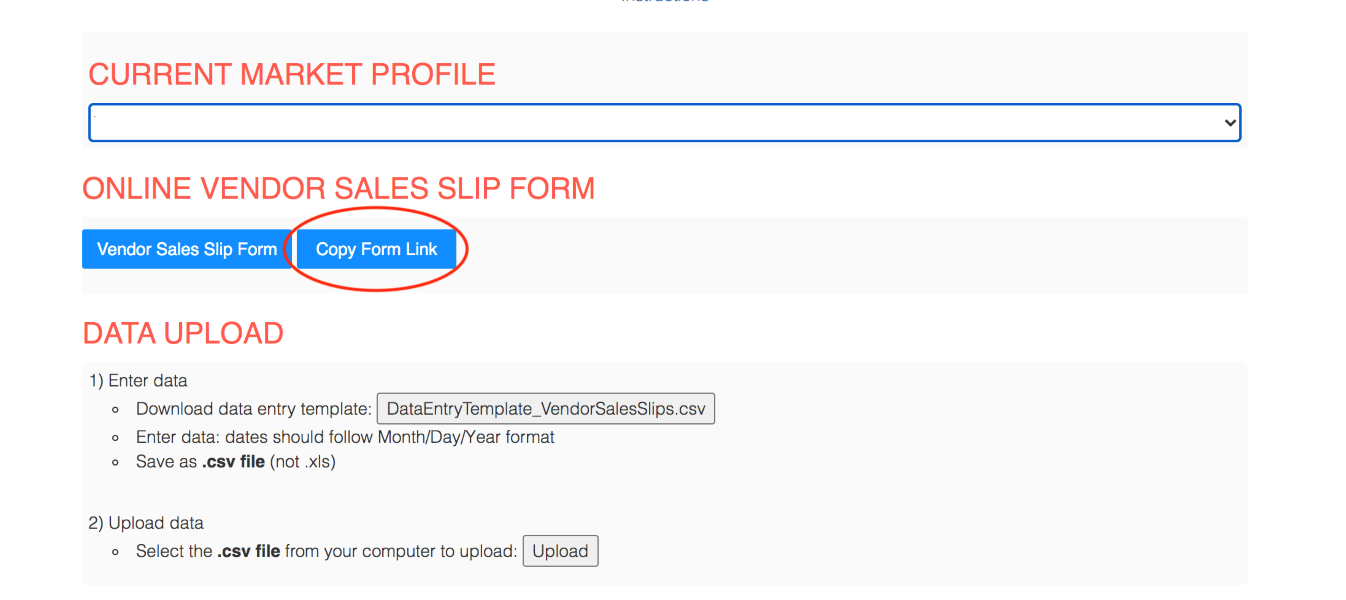 When vendors open the link, the form can be filled out anonymously in English or Spanish.