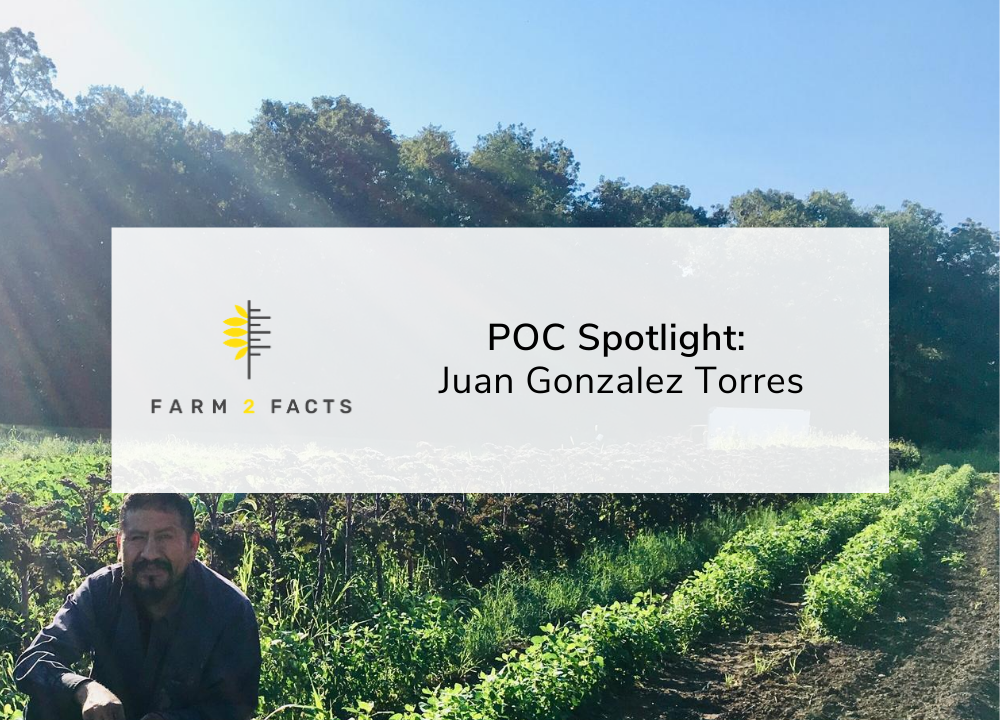 For Juan Gonzalez Torres, farming is a deeply personal endeavor. He started farming with his family in Puebla, Mexico where they grew produce and sold at market. In Madison, Wisconsin, Juan has been able to build on this experience at the Farley Center where he grows produce for market, grocery stores, and CSA members.
When he first arrived in Madison, Juan was eager to remain involved in growing food and was interested to see which crops he was familiar with could grow during the short Wisconsin summers. He conducted his own, personal field research in community garden plots in Madison. He gardened in community garden plots for five years. There he learned which familiar crops from Mexico would thrive in Madison. One of the crops he found to be successful is papalo. Papalo has a pepper flavor similar to arugula and it works well as a culinary substitute for cilantro, which bolts quickly during the mid-summer Wisconsin heat. Though he gardened for his family, he shared the bounty of his harvests with friends and neighbors. Excited to see these unique varieties, they asked to buy more than he produced. Juan explained that he was limited by his community garden plots. However, he was inspired to seek out farmland. He connected with the Farley Center, where he has been farming for the past eleven years.
At the Farley Center he met the mentors who helped him learn organic farming practices which he implements on his farm. His nieces referred to his mentors as 'Los Abuelos' (grandparents in Spanish) which inspired him to name his farm Los Abuelos Farley Farm in honor of his mentors. Together, with two other farmers, he joined forces to create a CSA, which they jointly dubbed Los Jalapeños. Through his farm, Juan also sells produce to grocery stores that specialize in Mexican food products.
Last year Juan had 80 CSA members. This year, in large part because of COVID, his CSA memberships have increased to 250 members. Juan farms with a small group of employees on seven acres. For him farming organically and taking care of the land is critical since all aspects of the farming system (water, soil) are interconnected with his farm. He is excited to see his native Wisconsin neighbors develop interest and taste for crops that he grows in Madison. Ultimately, he is proud to be able to feed so many families from his farm – including, of course, his own.
Community Gardening
CommunityGardens
CSA
Farley Center
Homegrown
Mexico
POC Experience
Wisconsin