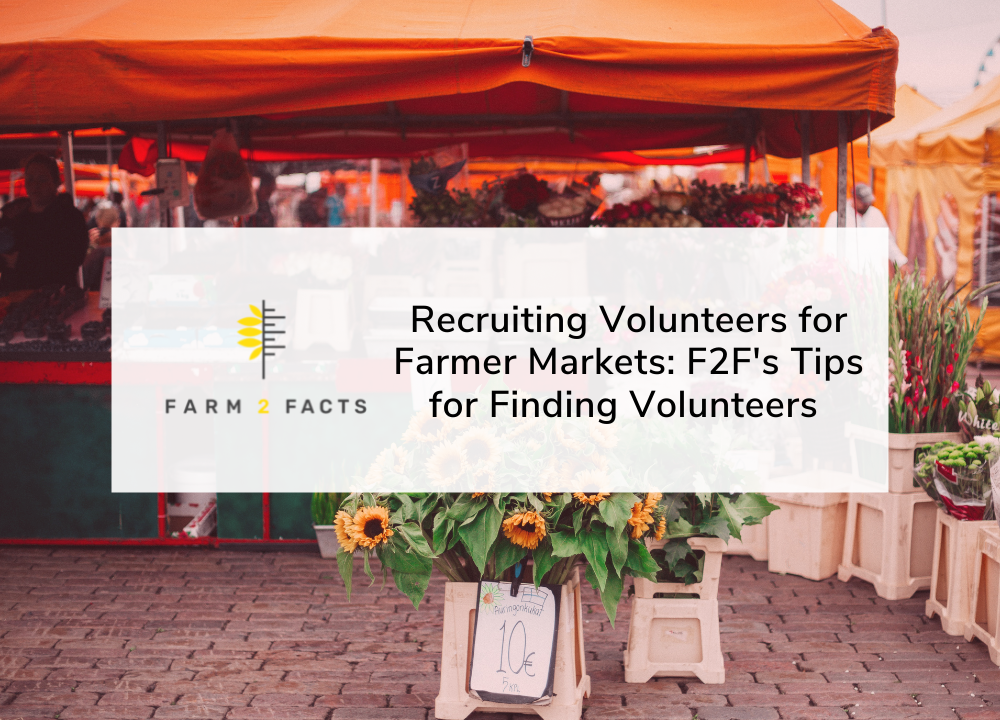 Now that the busy season is winding down, many Market Managers have started planning for next season. A huge step in that planning process is finding volunteers. Farm 2 Facts knows that this can be very difficult, so we've compiled some tips to help along the way!
There are several ways to publicize your volunteer opportunities online for free. There are obvious places to list volunteer opportunities, such as your website and all of your social media accounts, but there are also some other places to list volunteer opportunities, such as Linkedin, VolunteerMatch, and Create the Good. Make sure to include as many details as possible in your advertisements, as a lack of information can turn interested people away. Also, include that there will be training for volunteers.
Another tip is to reach out directly to volunteer-focused organizations. Connecting with organizations with members who want to volunteer is a more effective way to recruit than posting fliers that may or may not reach the right demographic.
You should also identify and highlight the impacts of volunteering. One of the best methods to highlight impact is by showing the impacts numerically. For example, highlight that 200 families are served each week. It will remind volunteers of their impact and be a great opportunity for volunteers who want to add to their resumes.
Something else that we recommend is for you to provide your volunteers with small incentives. Providing food to volunteers is one of the simplest ways to get them to show up. You could offer pizza to volunteers who show up on the busiest days to make them feel appreciated. Incentives will help you attract new volunteers while also keeping long-term volunteers happy.
If you want to recruit new volunteers, allow for small time commitments with opportunities to take on more hours and responsibilities overtime. Smaller time commitments make people feel less intimidated, especially if they have never volunteered at a market before. More people will be interested in volunteering if they are not overwhelmed. People will be more willing to increase the number of hours they volunteer once they get a better sense of the market.
After you've recruited volunteers, the next step is to retain them. Thank your volunteers and remind them of the difference they are making by donating their time. Include them on your social media to remind them that their volunteer work is appreciated.