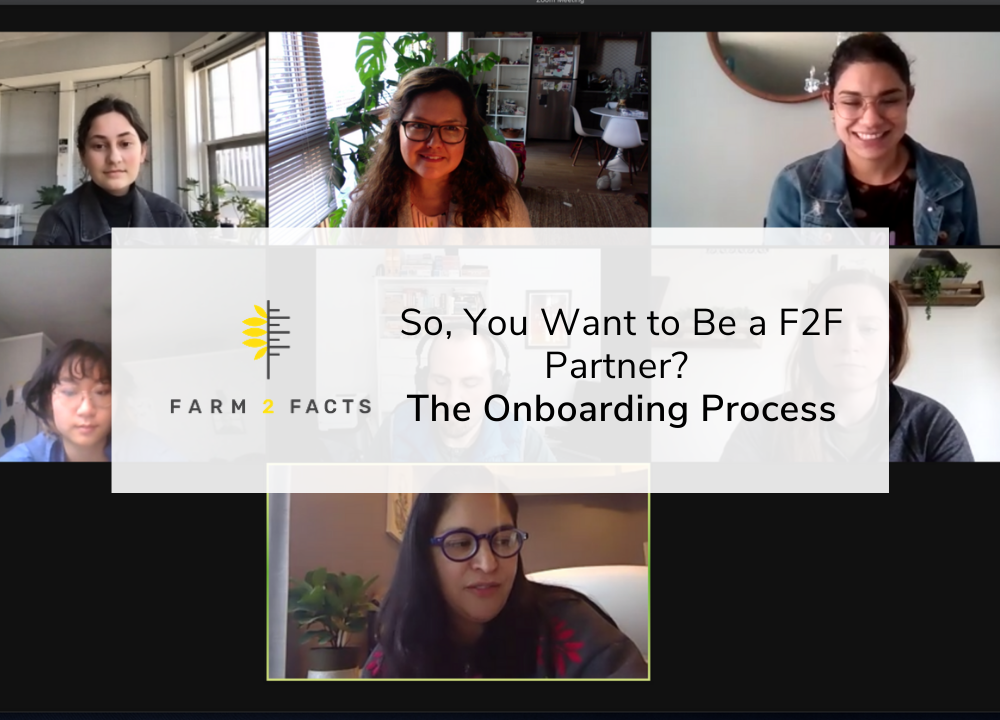 The F2F measures impact.

The Farm 2 Facts data collection toolkit was created by University of Wisconsin – Madison to measure the economic, social, and ecological impacts of farmers markets. F2F is used by market managers, market organizations, and other organizations, such as city government, for the purpose of citizen-driven decision-making. F2F serves as a model of citizen science approach that centers the voice of market managers and market organizations in the decision-making process. F2F can empower the voices of the community and market managers through a data collection platform that 1) integrates a bottom-up form of data collection; 2) allows for co-production of knowledge between market managers and the community and 3) is flexible by adapting to context-specific metric and data collection needs.

Onboarding made easy.

If you are a market manager or market organization and you want to work with F2F, here is what you do. Our dedicated team of researchers is here to walk you through the step-by-step process for onboarding. Onboarding includes developing a market manager or organization profile, selecting your metrics, discussing an overview of the data collection instruments, and a demo that helps you visualize how to communicate your findings.

Here we have one of our newest market partners, the Brownsville Farmers Market, located in South Texas. South Texas is an isolated rural area on the U.S.-Mexico Border. As an economically deprived region, the food security issues that have become even more clear during the current COVID-19 crisis across the U.S. are arguably magnified on the border. This economically distressed region is vulnerable to food supply chain disruptions and the current systems in place to address food insecurity lack coordination. Yet, South Texas is a traditional agricultural area with strong grassroots movements to champion health and wellness through food access. The Brownsville Wellness Coalition (BWC) is a local non-profit organization aimed at addressing these needs run the Brownsville Farmers Market. Our new partnership with this market will coincide with the introduction of the EBT program at the market. The F2F toolkit will allow the organization to demonstrate impact.

Onboarding is a continuous dialogue.

Our team is here to support you with weekly office hours for our partners to drop by and ask questions ranging from data collection, metric selection, and how to visualize your data. We are also available by email to answer any questions that may arise during the market season. Additionally, as you learn more about the needs and impact of your market, we offer capacity building services like rebranding support, marketing support and more. We are here to support your needs.